Kenyon College
Event Types Welcomed
Adult Social Events

Corporate Social Events

Expo/Competitions

Family Reunions

Leisure Travel

Professional Meeting / Training / Conference / Retreats

Wedding Ceremonies

Wedding Receptions

Youth Retreat/Camps
About
Founded in 1824, Kenyon is the oldest private college in Ohio. Considered to be one of the country's most beautiful campuses, this thousand-acre campus is on the National Register of Historic Places. Click here to read our brochure and learn more about our incredible Gambier, Ohio event venue. Consider incorporating a piece of history into your meeting or conference when you hold your next corporate gathering at one of our sought after venues.
Kenyon College offers excellent facilities, outstanding services, and an attractive location for conferences, camps, weddings and retreats.
Our Gambier, Ohio facilities are available for rental on a limited basis by individuals or outside organizations when students are in residence. The majority of use by outside organizations takes place in the summer, fall and spring break periods.
Meeting & Event Spaces
Max Capacity: 1000 guests
Largest Classroom Style: 69
Largest Theatre Style: 612
Largest Auditorium Seating: 612
Largest Arena Seating: 3000
Academic Year Largest Group: yes

Ascension Hall
Dating back to 1859,
Ascension Hall
, is just one of the Victorian Gothic castle-like structures that dominates campus. In total, it acts as home to ten classrooms, as well as the cosy Nu Pi Kappa, a third-floor study lounge complete with comfortable furniture, and Philomethesian, a medium-sized lecture-hall.
Black Box Theater
In its new north campus home, the
Black Box Theatre
is a great open space for goups to perform or meet. Due to its proximity to the North Campus Apartments, this also acts a suitable space for groups to check-in/out in an air-conditioned envioronment.
Bolton Dance Studio
Complete with wall-wall mirrors and conveniently located in the heart of south campus, Bolton Dance Studio provides a wonderful space for dance or music workshops.
Bolton Theater
Bolton Theate
r
is the second-largest professional theatre space on-campus. Host to a wide variety of proffessional-grade student work during the academic year, this is the perfect space for a group interested in dramatic performances, showcases, or discussions.
Brown Family Environmental Center
The
B
rown Family Environmental Center
, commonly known as the BFEC (pronounced "bee-fek"), lies a stones throw away from the village center. During your visit, explore 480 acres of woodlands, hiking trails, prairie habitats and gardens. The breathtaking natural beauty makes a perfect backdrop for wedding receptions, birthday parties or even educational tours, which can check in at the visitors' center. Or if it's relaxation you are after, opt for a lazy day of river tubing on the Kokosing, one of Ohio's State Scenic Rivers, or a gentle bike ride down the
Kokosing Gap Trail
.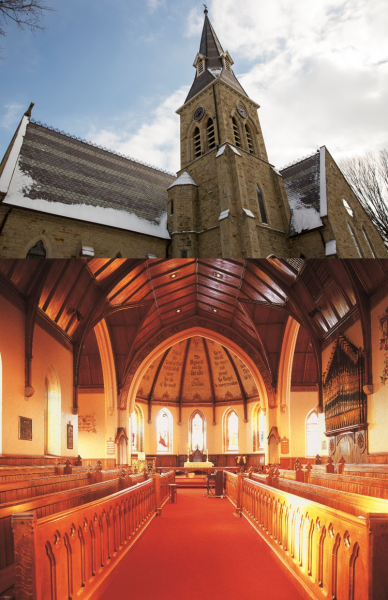 Chapel
Built between 1869 and 1871, the
Church of the Holy Spirit
lifts its steeple high above south campus. It is a nonesectarian church, complete with an array of stunning stained-glass and functioning bells, making it the perfect backdrop for weddings, christenings or any other ceremonies you have in mind.
Colburn Hall
Enclosed in beautiful red-brick and situated adjacent to the historic
Bexley Hall
, Colburn Hall used to serve as the College's Seminary library. However, newly renovated, it acts as a multi-functional events hall complete with high ceilings and a stage area that is perfect for a DJ. It is conveniently located next to the North Campus Apartments and makes the perfect space for after-parties or other celebratory events.
Edelstein House Conference Room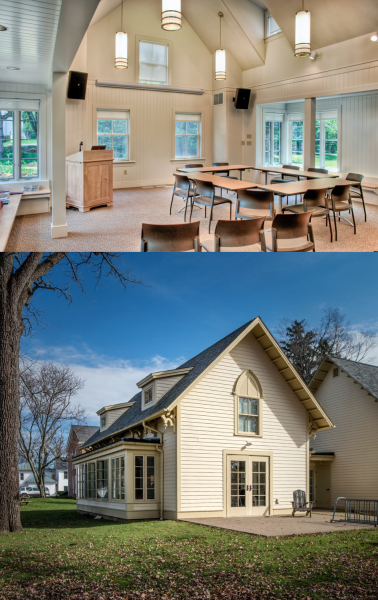 Cheever Seminar Room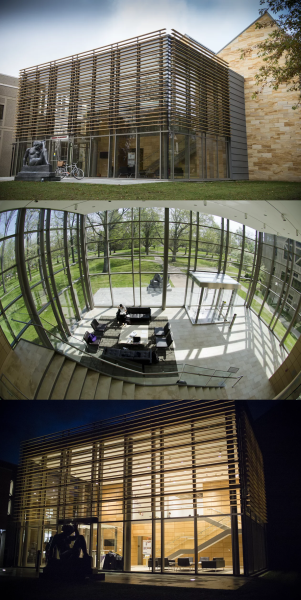 Gund Gallery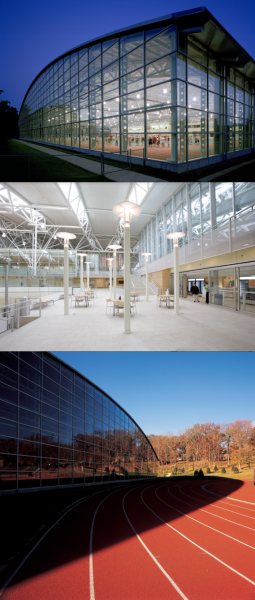 Kenyon Athletic Center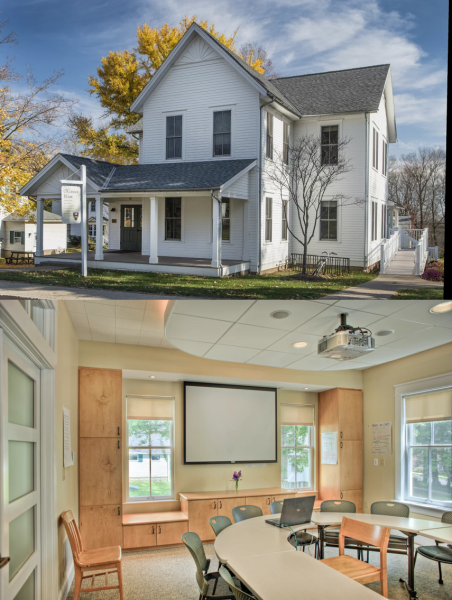 O'Connor House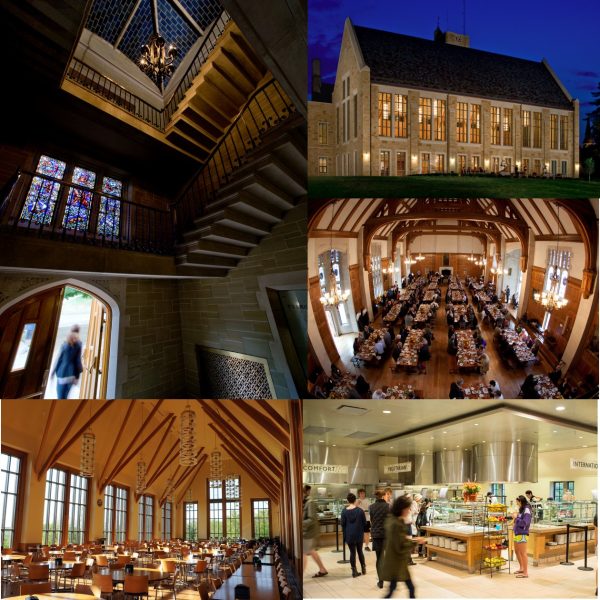 Peirce Hall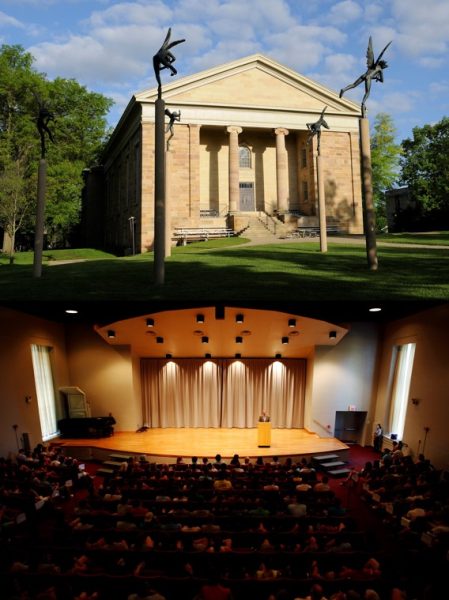 Rosse Hall
Ransom Lawn
Food & Beverage Options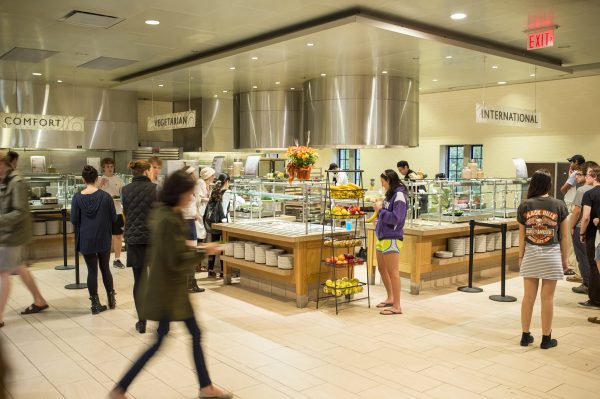 Peirce Dining Hall
Peirce Hall is the destination dining hall for the Kenyon Community. An all-you-care to eat facility, Peirce offers all guests a menu focused around the fresh, local produce, dairy, grains and proteins. Purchasing over 42% of our products locally, we have built and maintained strong relationships within Gambier and the surrounding communities. We welcome you to join us and enjoy all the great meals that Peirce has to offer.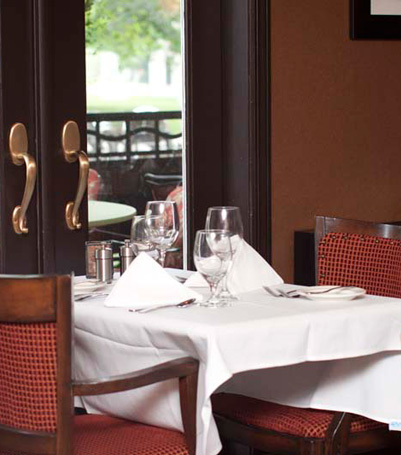 Kenyon Inn Restaurant
Enjoy Knox County's only 4-star dining in an elegant yet relaxed atmosphere. Sample fine wines, and end your meal with a créme bruleé "to die for." And yes: we intentionally ended the previous sentence on a preposition... we are a literary place, after all!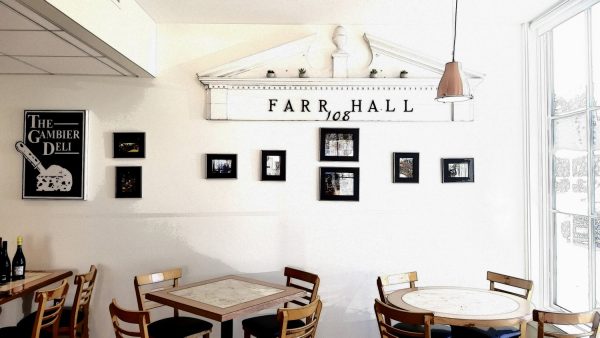 The Gambier Deli
A New York style deli on the campus of Kenyon College.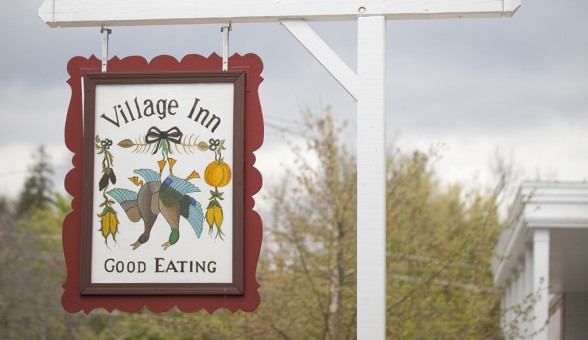 The Village Inn
The Village Market
With its comfortable front-room booths and gleaming bar,The Village Inn offers sandwiches, salads, entreés and bar service.
A small market with a recently expanded deli located in Gambier.
Accommodations
Total Number of Overnight Guests: 1000
Number of Overnight Rooms: 1500
Overnight Room Attributes
Bushnell Residence Hall
South-campus dorm, with close proximity to the Kenyon Athletic Center and Peirce Dining Hall. Rooms are split between two floors and divided into 4 halls, with a communal bathroom per each hall. Well-equipped for social groups with full access to a well-lit and comfortable lounge, complete with cable TV, as well as a kitchen in the basement.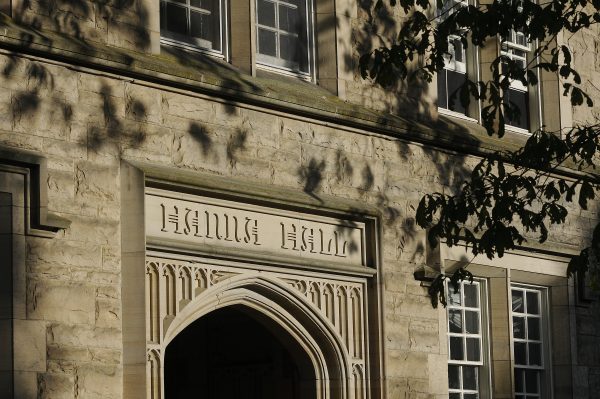 Hanna Residence Hall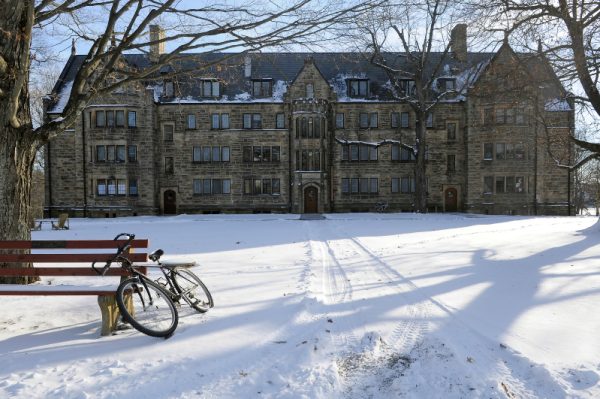 Leonard Residence Hall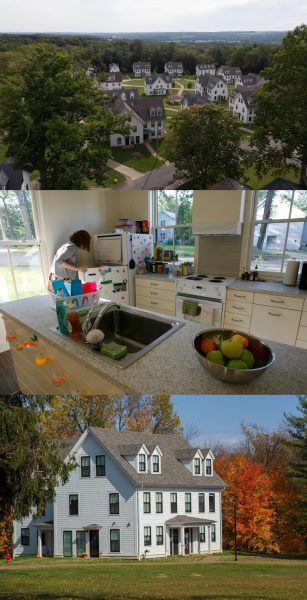 North Campus Apartments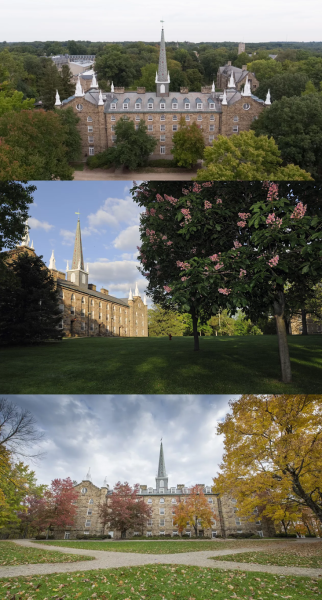 Old Kenyon Residence Hall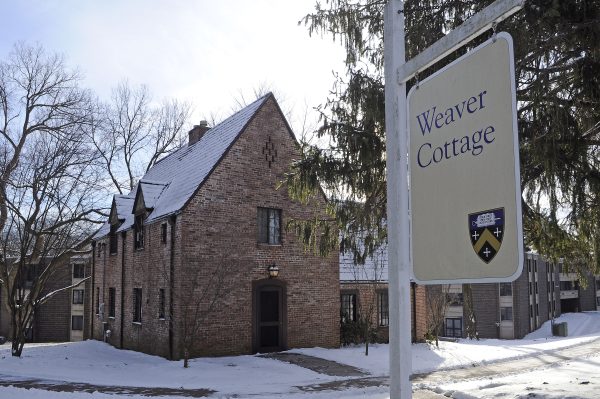 Weaver Cottage
Kenyon Inn
The Kenyon Inn is Kenyon's premier hotel, which offers 4-star dining services as well as facilitating private events, such as corporate meetings or weddings. It boasts a main dining room and lounge, in addition to a private dining room (Paul Newman Room) that can seat approx. 35 guests. Guest rooms may include either one king sized bed, or two full-sized beds; the restroom may include a tub if requested, and one room offers a handicap accessible tub/shower. The kitchen serves breakfast, lunch, and dinner, as well as a Sunday brunch.
For more information, please visit the website:

http://www.kenyoninn.com/
Featured Amenities
Accessible Facilities

Air Conditioning

Fitness Center

In-House Catering

Linens

Overnight Rooms

Paid Parking

Running Trails

Taxi

Theater Seating
Venue Location + Transportation
Address
Eaton Center North,
209 Chase Avenue,
Gambier, Ohio 43022
Transportation
Taxi
Nearby Airport
Port Columbus Int'l Airport - 60 minutes
Nearby International Airport
Port Columbus Int'l Airport - 60 minutes
Things to Know
Catering
Must Use In-house Catering: Yes

External Catering Allowed: Yes

Cultural Catering Available: Yes
Technology
Guest Wi-Fi: Fee

Onsite Tech Support: Yes

Equipment Available On-Site:
Venue Policies
Alcohol Consumption: Yes

Smoking Permitted: yes

ADA Accessible: Yes
We Connect Unique People With Unique Spaces
At Unique Venues we believe that at the core of being unique is inherent inclusivity. We celebrate the notion that people gather for different reasons and that audiences are filled with humans of every race, gender expression, spiritual belief, sexual orientation, age, political leaning, and more.
All planners who inform us of a booking at one of our venues will be eligible for our monthly drawing for a $25 Amazon Gift Card. Be sure to let us know that you booked one of our outstanding unique sites! Just shoot us an email: sara@uniquevenues.com.